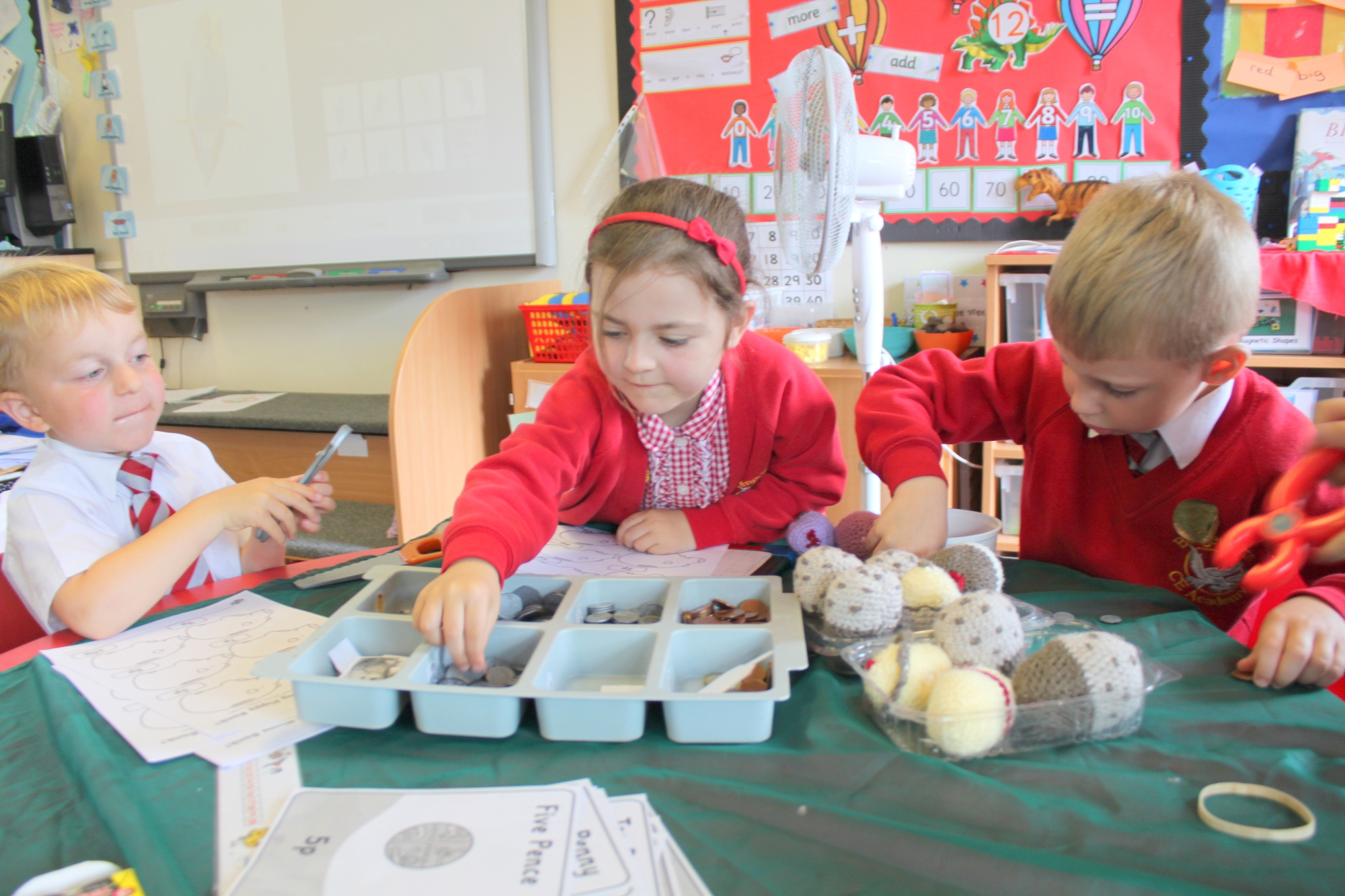 Communication and Interaction
Sarah Morris
Speech and Language Therapist (SALT)
Sarah Morris supports the provision of communication and interaction at Bengeworth. She is an NHS Speech and Language Therapist (SALT) who is based in school one day a week.
For more information about Sarah's role within the school please see the leaflet below:
What is communication and Interaction?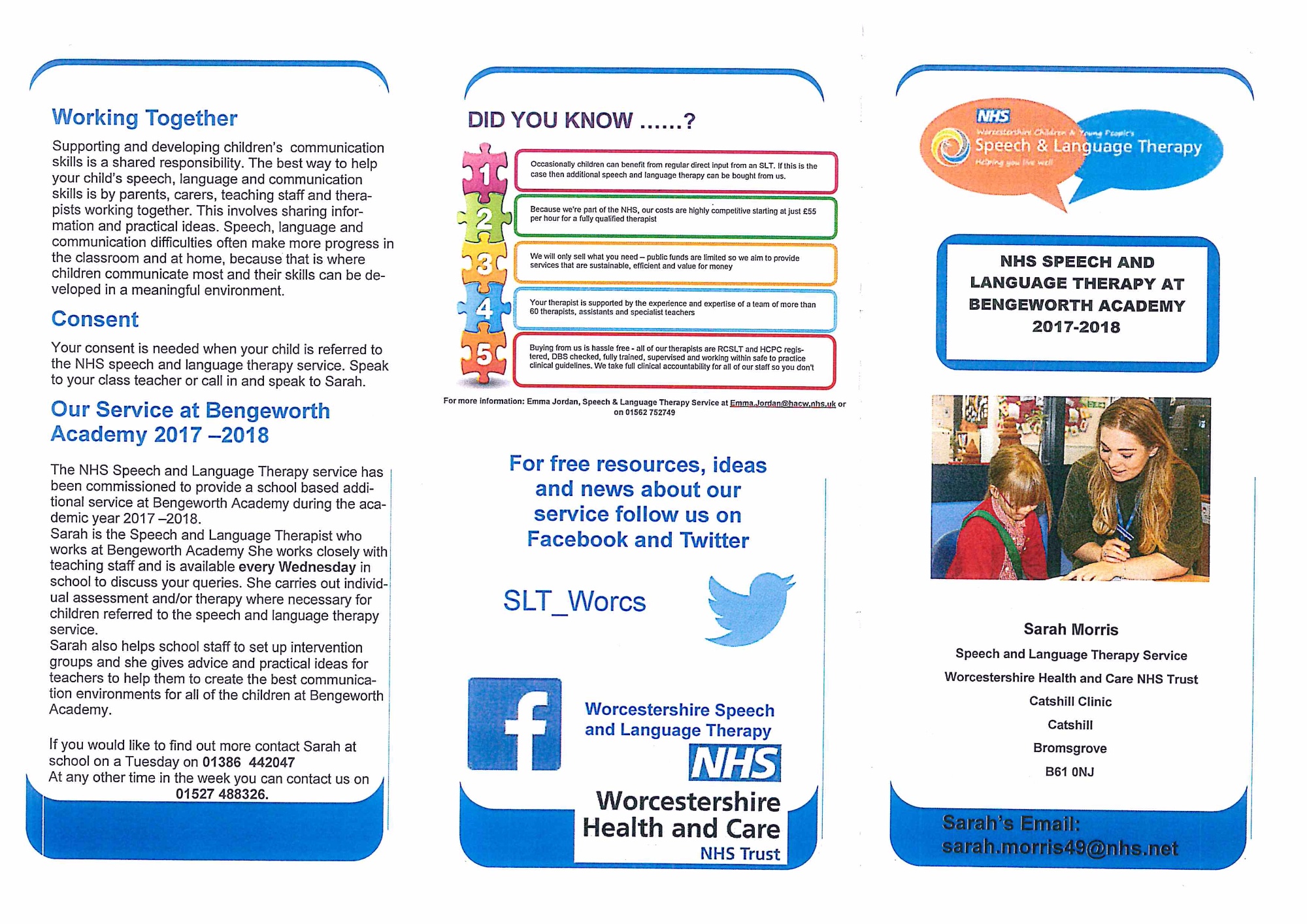 What is communication and Interaction?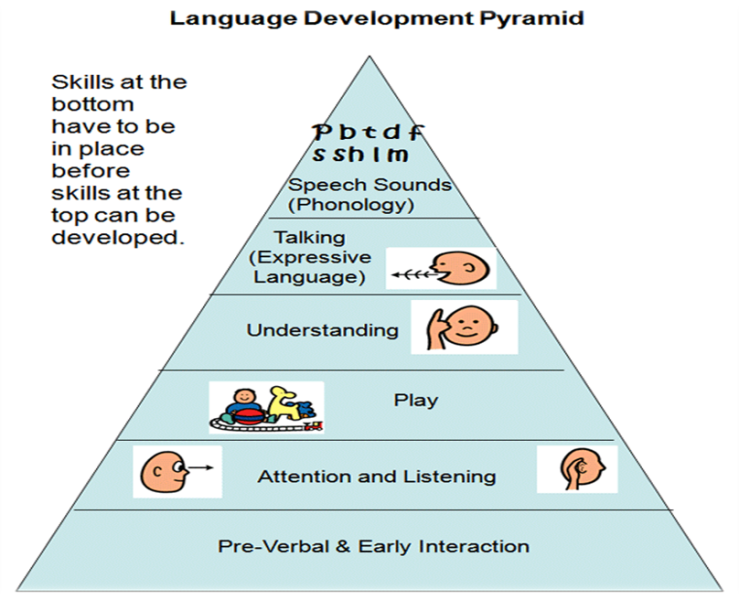 Communication is fundamental to a child's development. The ability to communicate and interact with others is essential for children to learn, play and develop friendships. At Bengeworth we are committed to supporting children's development of communication and interaction skills.
Some children experience difficulties with communicating and interacting with others. They may experience difficulties with one or more of the following:
Understanding what others are saying
Using words to express themselves
Listening and paying attention
Interacting with other children (social skills)
Pronouncing words
Speaking fluently (stammering)
Children with Autism Spectrum Disorder are also supported by the communication and interaction team.
How do we support it?
At Bengeworth we support children's communication and interaction (CAIT) needs in a number of ways as they are a key component of children's development and the need to communicate effectively is paramount.
A Language Link screening assessment is used to check the language skills of all children in Reception. This screening process is carried out to identify children who need support with their communication and interaction skills.
High Quality Teaching
The high quality teaching at Bengeworth CE Academy promotes communication and interaction development. Some children have mild communication difficulties that can be supported through high quality teaching in class.
Many of our staff members have completed training courses in language and communication support (e.g. Communication TA training, Word Aware, Supporting CCLN, Black Sheep Narrative). Our LSP's have also received regular training from the Speech and Language Therapist in order to help support pupils that they work with.
Examples of strategies that are being used as part of high quality teaching include:
multi-sensory teaching approaches
questions are pitched at different levels
purposeful seating arrangements
abstract concepts made concrete (e.g. maths word problems are modelled with resources)
pre-teaching vocabulary or concepts to enable access to future lessons
new or difficulty vocabulary is clarified, written up, displayed and revisited
visual timetables to help children understand the structure of the day
In all classes all staff are equipped with visuals to support children with communication and interaction needs. These help with children receiving positive reinforcement for their behaviour and also act as visual cue to support language and memory difficulties.
Visual Timetables are displayed as appropriate. In year R-5 they are displayed at the front of the classroom and children who need extra support have their own timetables. These visually support children with the structure of the day, which not only supports children's CAIT needs but also their cognition and learning (COLT) needs, such as memory.
Also, around all classes we have brilliant visual vocab displays to clarify new or difficult vocabulary. Children can then revisit their learning by looking at the displays and this will further support and embed language skills.
Targeted Support
If staff members are concerned about a child's communication and interaction abilities, early support is provided to help teachers develop personalised strategies to support the child. Staff members can speak to the Speech and Language Therapist for advice about any child at any time.
Our staff receive regular training, supported by the schools Speech and Language therapist, Sarah Morris.
Staff members who have received specific speech and language training, will often be advised to draw on specific skills developed on the course to support children.
Targeted support includes the following:
Training and support for staff
The SALT monitors the learning environments
Activities such as Parent Child Interaction Groups (e.g. Stay and Play)
Information on language development give to families in accessible ways
Home/school links to support language programme
Using Colourful Semantics to help children build sentences
Personal visual timetables or 'now and next boards'
Bee Visuals- interactive Task Management board.
Specific visual support is provided as required
Individualised Support
Children who require a higher level of support with their communication skills access individualised support from our Speech and Language Therapist.
This involves ongoing monitoring, advice and intervention by the Speech and Language Therapist. These children are seen in groups, pairs, or on a 1:1 basis, depending on their needs.
Targets will be set each term to help them make progress with their communication and interaction skills. The therapist will liaise closely with family and staff members working closely with the child to ensure that everyone around the child is able to support the child's speech, language and communication development.
Intervention is integrated into the child's life and schooling so that the development programme is generalised and reinforced beyond the therapy sessions.
Some of the therapy approaches used by the Speech and Language Therapist include:
Lego Therapy
Yellow door
Black Sheep Narrative
Talk About
Concept Cat
Word Aware
If your child is accessing Speech and Language Therapy, the therapist will speak with you about things that you can do at home to support your child's communication skills.
What can you do at home?
If you think your child might need help with their communication and interaction needs at home you can support them in the following ways:
Emphasising key words or phrases when speaking to them
Ensuring that attention is gained before asking questions or giving instructions
Use their name to gain their attention
Using non-verbal means of communication e.g. gestures (nodding/ shaking head), picture cards (for daily routines)
Engage the child in joint activities that they have an interest in
Follow the child lead, rather than directing them this will make them more likely to engage in the activity
Useful Links:
National Autistic Society (NAS) - provide advice, information and a helpline for those with a child with Autism.
http://www.autism.org.uk/?gclid=CjwKEAjwutXIBRDV7-SDvdiNsUoSJACIlTqlw-UQAGFLK9ODh09eBqXEXFQ0y_Ra6ADgEw5BDRk0VhoC0N7w_wcB
Worcestershire Speech & Language