Curriculum
Curriculum Intent:
At Bengeworth CE Academy, we provide a broad and balanced curriculum which is underpinned by our values and core beliefs and aims. Our intent and vision is to provide inspirational learning experiences that will ignite sparks within the children and enable them to develop as confident, articulate and happy individuals who achieve academic excellence, prepared for the wider World ahead of them.
We have taken great care to design our curriculum to achieve our vision and ensure that our values underpin it. We aim to ensure that the curriculum is exciting and challenging and reflects and nurtures children's interests and needs and celebrates the many successes of our children. Links between subjects are made to ensure there is an engaging and relevant context within which to learn and topics are used as the driving forces for each half term/terms focus. We strive to create and provide opportunities for the children to develop their creativity and imagination; promoting new interests and an awareness of the wider world. We are fully committed to teaching the vital life skills children need in order to be safe and happy in and out of school.
Curriculum Implementation:
All learning will start by revisiting prior knowledge and this will be scaffolded to support children to recall previous learning and make connections. Staff will demonstrate a strong pedagogy across a range of subjects modelling subject-specific vocabulary, knowledge and skills relevant to the learning to allow pupils to integrate new knowledge into wider concepts.
Teachers support children to practice new learning, utilise effective questioning for both understanding and also provide challenge to encourage children to think deeper and harder about their learning, check misconceptions and provide effective and swift, purposeful and impactful feedback. This allows all children to make progress at a pace appropriate for their needs whilst ensuring all children have full access to the curriculum and hare challenged in their learning.
Learning Walls and displays are utilised effectively by all staff to provide constant and clear scaffolding for children and to also celebrate the fantastic work of the children and highlight their many successes. This may also be married with key vocabulary, key questions and facts to support the learning taking place in the classroom.
Assessment is ongoing throughout the relevant cross-cross-curricular themes to inform teachers with their planning, lesson activities and differentiation. Summative assessments are completed as required e.g. Reading Tests, Phonics Checks etc. and formative assessment is used live in the classrooms to provide purposeful feedback leading to improved progress which the children remember and act upon.
At Bengeworth, we also believe that there is so much to teach the pupils that is outside the formal curriculum. We are teaching the citizens of the future and we aim to give them the tools they will need to succeed in all areas of their lives.
Learning Outside the Classroom (LOtC) can contribute to the development of the whole child and supplement and enrich the curriculum of our school by providing experiences which would otherwise be impossible. Spaces outside the classroom, including the outdoors, are vital, special and deeply engaging places for children and can provide learning opportunities that learning inside the classroom cannot.
LOtC encourages children to form positive relationships with each other and staff, to think creatively, to care for the environment and offers stimuli for learning across the curriculum. It gives children the chance to work in a different way, to make decisions about their learning, to use their social skills in a variety of ways and to explore learning opportunities that just cannot take place inside the classroom.
As such LOtC takes place throughout the curriculum, throughout the year and throughout the children's learning experiences.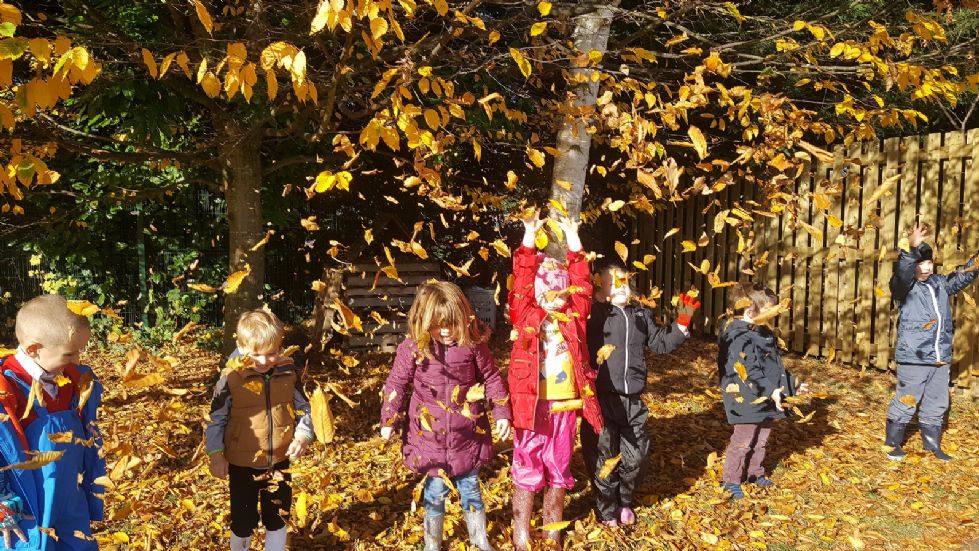 Curriculum Impact:
We believe that, although the learning environment, pupils' work and evidence within books may demonstrate how our pupils are exposed to our curriculum, the true impact of this can only be seen through the children; whereby the children talk passionately about their learning and the experiences and show that they know more than they did previously and can remember more and build upon this whilst developing personally, prepared for the wider World. We ensure that all pupils have opportunities to meet concepts and learning in a variety of ways and over an extended period so that knowledge, skills and understanding are embedded fully and deepened. We use half termly reviews of each key Phase (Years R/1, 2/3. 4/5), which take place over a week, and these include pupil voice, planning reviews and monitoring of the children's work seen in books to demonstrate that the curriculum has been and is being delivered in a well-sequenced, coherent manner, developing skills and knowledge and allowing children to experience and embed their new learning in an engaging way meeting the required objectives.
To see the themes which are planned to cover National Curriculum requirements, please click the relevant link below to download the overview for each year group by term. To see each year groups curriculum map and evening visit the pages which can be found on the right hand side.